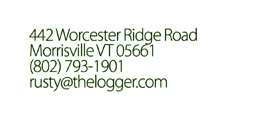 Rusty Dewees was born in suburban Philadelphia PA. When still in grade school, his parents (Bill, a Greyhound Bus Driver and Marilyn, an Administrator) moved Rusty and his sister to Stowe, Vermont. In addition to real-world work in the trades (landscaping, truck driving, concrete contracting and more), he actively pursued and was involved in theatre throughout high school and college, performing with the award winning Vermont Repertory Theatre under the direction of the late Robert Ringer.
Curious to follow up on these early experiences, he relocated to New York City where he studied at the George Loris Actors Theatre School and the Lee Strasberg Institute. At the same time, he was hired as the personal assistant to William Doyle and family, founder of the prestigious Doyle Galleries in Manhattan. During this period, Rusty acted in scores of notable roles off-Broadway as well as television, film, and dozens of national (and international) commercials. Following a hunch as well as his muse, Rusty returned to Vermont and developed his "The Logger" comedy character. An eclectic and innovative act, The Logger is a one-man comedy show often described as "Blue Collar Comedy" meets "Prairie Home Companion", and has sold out theatres throughout New England for nearly two decades. The success of The Logger led to a fleet of Logger DVDs, several CDs, calendars, apparel items and a small cottage industry of logger related accessories.
Recently, Rusty has expanded his horizon to include writing with two books: Scrawlins, a compilation of Rusty's columns for syndicated and regional newspapers and Scrawlins Two, a sequel. He produces, writes, directs, provides voice talent and often musical accompaniment for radio and television spots throughout New England. His "every few years" Holiday Shows are a showcase for the region's undiscovered talent as well as a celebration of community and common ground experience.
In the past few years, Rusty has been a regularly requested speaker at corporate and non-profit team motivational events, K-12 and collegiate events and more...weaving rich comedic, entrepreneurial, real life experience into a moving, often spontaneous tapestry that is intriguing to experience as it is familiar and inclusive.